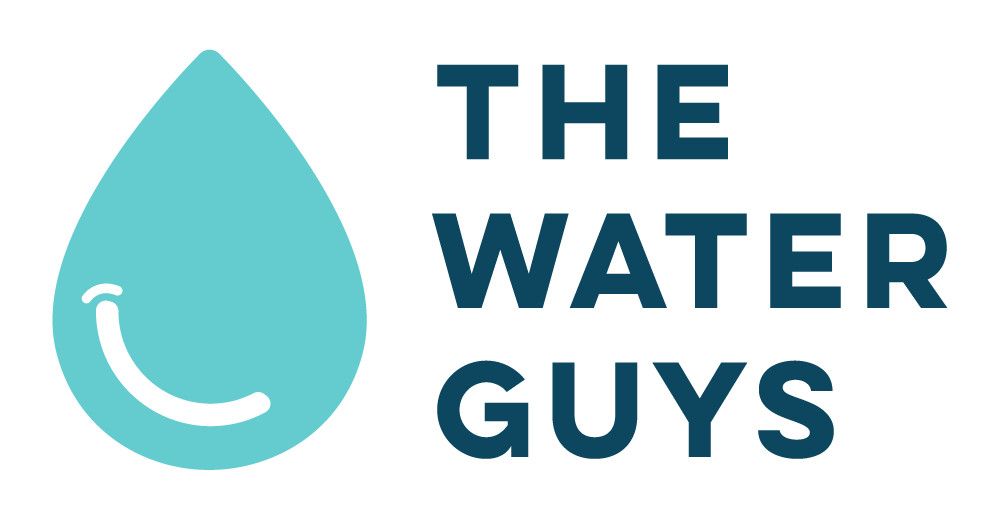 Over 10,000+ Happy Customers
"Without a doubt, these alkaline balls have become a game-changer for me!"
—Paula M., The Water Guys CUSTOMER
Get 9.5pH All-Natural Alkaline Water In Seconds & Give your Body The Healthy Minerals It Needs On The Daily Basis!
Expected Delivery: August 25-August 31
2-FREE shower filters & pH testing drops when you order today!
3 Easy Steps To 9.5pH All-Natural Alkaline Water In Seconds
Simply drop your Alkaline Ball in any cup, water bottle, or jug.
The Alkaline minerals will instantly alkalize your water up to 9+ pH in seconds.

Enjoy up to 150 gallons worth of great tasting, antioxidant, alkaline water per Alkaline Ball.
Over 10,000 Alkaline Balls Claimed!
With just a simple drop into any bottle, Alkaline Balls infuse your water with vital minerals and electrolytes. As it dissolves in your water, it releases charged ions and minerals, creating an antioxidant-rich, alkaline water that can in turn neutralize the acidity in your body, promoting a healthier you.
No attachments. No modifications. Guaranteed to fit all Swell, Hydroflask, Mira, Nalgene, CamelBak, Kleen Kanteen and other bottles with an opening of 1" (27mm) or larger.
Up to 3 months or 750 refills. Just 4 cents per refill/bottle. Make more than 150 gallons of your favorite Alkaline or Electrolyte water. Just refill your bottle and drink.

Our all-natural proprietary formula closely replicates the alkalization process found in mother nature No baking soda, no cheating, only premium ingredients.

Highest-quality nutrients, minerals and electrolytes proven to hydrate you faster
Alkaline Balls Vs. Others
Real all-natural minerals
No baking soda or cheap ingredients
Electrolytes for better taste
"Love this product - use it every day. Helps acid reflux and my seasonal allergies
I started adding Alkaline Balls to my water to help with my problems with acid reflux. It has helped my acid reflex immensely, but also... it has also massively decreased by seasonal allergies. I can't recommend it enough. Give it try."
"Really makes water more Alkaline.
I tested store bottle water usinvg the free pH testing drops they give and before the alkaline ball and after and it definitely changed it to be more Alkaline. The water even tastes better and helped with heart burn."
"Without a doubt, these alkaline balls have become a game-changer for me!
With their incredible ability to consistently raise my tap water's pH from a measly 5-6 to a whopping 8+, I no longer have to waste my hard-earned money on expensive alkaline water bottles. Not only have these balls saved me a ton of money, but they've also helped me reduce my environmental footprint. I highly recommend this fantastic product to anyone looking for a cost-effective and eco-friendly way to alkalize their water. Thank you so much!"
Hurry, this deal ends soon!
👉 Get your Alkaline Balls, 2 FREE Shower Filters & FREE pH Balance Testing Drops today so you can...
Easily obtain the healthy minerals your body needs
Hydrate more efficiently as alkaline minerals are easily absorbed
Boost your natural energy with powerful antioxidant minerals
Enjoy a balanced mood, lowered stress levels, and a positive feeling of overall well-being
Experience a fun-filled activity by testing the pH levels of various types of water, including regular bottled water, tap water, or any other water sources you may have
Your order today is protected by my 100% Money Back Guarantee. If you are not 100% satisfied, if you do not FEEL the energy as you drink the healthy minerals your body needs... if you do not SEE the results in the mirror every day and finally ENJOY your life with FREEDOM to it's full, abundant and confident potential... then at any time simply send me back the box and we'll refund EVERY SINGLE PENNY of your investment within 48 hours. No questions asked.
Expected Delivery: August 25-August 31
Choose your bundle and save big on your first order. Discount is automatically applied at checkout.
Expected Delivery: August 25-August 31
Expected Delivery: August 25-August 31
Expected Delivery: August 25-August 31
Frequently Asked Questions
Alkaline Balls boost your waters pH to 9+ in minutes.
Giving your body the healthy minerals it needs.
Faster Hydration

Boost Immune System

Balance Your Bodies pH Levels

Great Taste

Combats Acid- Reflux

Reduces G.E.R.D
Simply drop your new Alkaline Ball in any bottle and the Alkaline Ball will begin to infuse your water with vital minerals and electrolytes.
Turning your water into all natural ionized 9.5pH+ Alkaline water.
How long does each Alkaline Ball last?
Each Alkaline Ball last up to 150 gallons of alkalinity.
No frustrating tools to travel with. No attachments. Easy to clean. Switch to any bottle any time. Carry-on friendly. Fits all reusable water bottles, flasks, hydration packs, water bladders with an opening of 2"or larger.
How do the free shower filters work?
The shower filters are universal and install perfectly with rain, fixed, and handheld set-ups.
We offer fully trackable FREE shipping! We work extremely hard to get you your order despite of the global pandemic.
Our shipping and handling time is normally 2-5 business days.
You'll receive an email update with tracking information this way you can follow your package until it arrives.
Plz do not hesitate to contact us if you have any questions regarding your order at support@shopwaterguys.com
How long does it take for an order to arrive?
Our warehouse team works extremely hard to ship out orders 24-48 hours after they are placed.
What's your guarantee & refund policy?
We guarantee that your filter will last you an entire year or your money back!
If for any reason you are unsatisfied with your purchase please reach out to support@shopwaterguys.com and we will take great care of you.
How long will this promotion last?
This is a very special promotion and for the first 500 people will receive two free shower filters and free pH balance drops
Simply choose the size you want then click "ADD TO CART" button to claim your Alkaline Balls & FREE gifts now!
© 2023 Shop Water Guys, Inc. All Rights Reserved.